TV Appearances
---

Larry Wolf on White Collar Crime
Larry Wolf gives his opinion on helping individuals charged with white collar crimes in Los Angeles for over 40+ years. Lawrence Wolf is a leader in alternative sentencing options such as house arrest and diversionary programs.
---

Larry Wolf on Defending Drunk Driver Offenses
Larry talks about penalties such as a suspended drivers license or mandatory jail time. These are just a few of the consequences of a DUI conviction in California. Learn why you need an experienced, aggressive and reputable Los Angeles DUI attorney on your side.
---

Larry Wolf on Domestic Violence matters
Larry has a long history of handling the defense of clients charged with ALL matters of domestic violence in California. Violence does not just happen in the home. Larry helps families stay together.
---

Larry Wolf Featured on Entertainment Tonight
Larry Wolf gave his opinion on the criminal investigation of Mel Gibson and the alleged battery of his wife, Oksana Grigorieva.
---

Larry Wolf Featured on Fox News
Larry Wolf featured on Fox News as Amber Frey takes the stand during the Laci and Scott Peterson trial.
---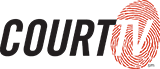 Larry Wolf Featured on Court TV
Larry Wolf interviewed about intoxication as a voluntary choice vs mental illness as an involuntary condition.
---

Larry Wolf on The Dr. Howard Gluss Show
Criminal Attorney Lawrence Wolf was featured on the Dr. Howard Gluss Show on KFNX Radio 1100AM, discussing Celebrities and the Criminal Justice System. The interview aired February 18, 2011. A podcast of the program is available on Dr. Gluss' website
---

Lawrence Wolf Interviewed on TV Guide Channel
Criminal Defense Attorney Lawrence Wolf was featured and interviewed on TV Guide Channel this week, discussing Lindsay Lohan's Felony Grand Theft case. The interview was for Hollywood 411 show and aired on Friday, February 11, 2011.

Get your questions answered - call me for your free, 20 min phone consultation (310) 277-1707.