Lawrence Wolf, Esq.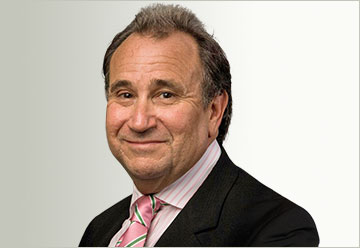 34 Reviews

Lawrence Wolf has been helping individuals charged with crimes for over 40+ years. He has both prosecuted and defended thousands of adults and juveniles charged with every type of felony and misdemeanor crime. Specializing in the field of criminal law, he is a recognized expert in Drunk Driving, Addiction-related offenses and Juvenile Law. Lawrence Wolf has been a pioneer in developing all forms of alternative sentencing such as house arrest and diversionary programs.
Along with Laura McCabe, he has established The Center for Law and Addiction which offers treatment designed to address the problems at the root of many offenses. He has established relationships with Judges and District Attorneys throughout Los Angeles, Orange and Ventura Counties.
He can make a difference.
"I would like to commend Mr. Larry Wolf for the handling of our case. The way he fought for us gave us a sense of confidence that alleviated our anxieties. Mr. Wolf displayed a professionalism and diligence that enabled us to have a positive outcome."
A Criminal Defense Client
---
"Hired Larry Wolf for a DUI case. His office was super helpful and ended up getting my case completely dismissed. I didn't even have to go to court. From the moment I hired them I felt like I was in great hands. Thank you!"
A Criminal Defense Client
---
"I was arrested for a DUI and my blood tested a .23. If anyone at work found out, my career would be over. It was a long hard fight, but Mr. Wolf successfully filed a motion to suppress the search and seizure, and my entire case was dismissed."
 S.G.
Read More

34 Reviews
"Being arrested is no joke, but Larry brings his sense of humor as well as his sense of compassion and formidable legal talents when defending his clients."
Dennis Brager – Tax Litigation Attorney
---
"Larry Wolf is brilliant. He is a lawyer with deep compassion and understanding. I am always happy to refer clients to him because I believe they will receive expert representation. He is a pleasure to know."
Laura McCabe – Addiction Interventionist
---
"I have known Larry for over 15 years, both professionally and personally. During that time I have had the pleasure of seeing Larry's personal interactions, his compassion, his patience and his personal commitment to all those that he comes in contact with."
Attorney Bahman M.
Read More

8 Endorsements