14 LA High School Students Accused of Sex Crimes, 10 Arrested
---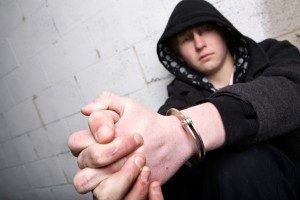 Explicit photos and other evidence led to the arrest of 9 Venice High School students who are accused of committing lewd acts on a minor. All of the students arrested were male and all were between the ages of 14 and 17; names were not released due to the age of the students in question. Officers arrested the students at school while classes were in session.
A 10th student turned himself in shortly after the arrests, while four remain at large. While the students have been arrested, officers are still conducting an investigation into incidents that occurred over the last year. Photographs and other physical evidence points to incidents ranging as far back as 2013; the most recent assaults happened in the past two months.
According to the a piece on the arrests in the LA Times, many of the incidents in question happened in the early part of 2015 and involved multiple male students coercing female students into sexual activity. Threats of reputation damage, peer pressure and other threats were used to compel the female students into participating in sexual activity, according reports close to the investigation.
While this case has made local headlines and is likely to be in the news for a long time to come, even smaller scale sexual assault cases can wreak havoc with both the victims and the accused. It is important to remember that those arrested and accused are just that – accused of a crime, not convicted of one.
If you have been accused of a sexual assault or related crime, retaining a knowledgeable and experienced sex crime attorney is a must. Any allegations can be terribly damaging not only to your freedom, but to your reputation and livelihood as well. A criminal law Los Angeles attorney is a must if you have been accused or are worried about being accused of a crime of a sexual nature.
Knowing your rights is essential, and retaining a knowledgeable attorney is the only way to protect yourself. Attorney Lawrence Wolf is on your side, with 40 years' experience in the LA area. His team has successfully defended both minor and adults who have been accused of crimes of a sexual nature and is here for you when you need them most. Don't wait — contact our experienced defense attorneys at (310) 277-1707 or visit the website today to get the representation you need at this critical time