Local Crime News: Los Angeles Sees Increase in Violent Crime
---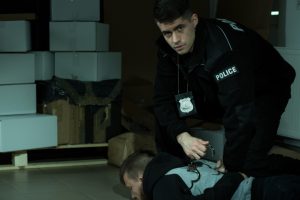 During the first months of 2015, crime in Los Angeles has rapidly increased, with robberies up 19% and felony assaults up 26%. The change is alarming, but the reasons are not surprising.
In the view of criminologists, the explanation is simple—sometimes trends take hold despite of what the police force is doing. Some criminologists observe, more specifically, that violent crime in cities like L.A. may have dropped so deeply in recent years that the numbers have nowhere to go but up.
It is also possible that the rise can be partly attributed to the L.A. Police Department's crime numbers being more accurately reported. This makes sense after the investigations of the Department's 2014 crime numbers revealed 1,200 violent assaults were mislabeled as misdemeanors–the mislabeling made crime appear to be decreasing when, in reality, it had increased by 14%.
There are also broader national trends that are influencing L.A.'s crime rate. In downtown L.A. specifically, the wide disparity between wealthy individuals and low-wage income earners has made inner city life more suffocating. Housing in Los Angeles is now the most expensive in the nation, and gentrification is forcing the poor out of their neighborhoods with nowhere else to go. Those living in these miserable conditions are prone to develop depression and commit crimes, both violent and non-violent.
Moreover, the crime increase in Los Angeles does not appear to be rooted in any surprising explanations. The bottom line is that income inequality, declining social services, widespread poverty, and crime are all resurfacing together after years of peace and quiet.
For now, it is clear that the best way to deal with criminal behavior or crimes being committed against others is to contact a Los Angeles criminal lawyer for help. Call now at (310) 277-1707, or go to our website: www.youareinnocent.com