Statutory Rape Law is Tricky – Here's What You Need to Know
---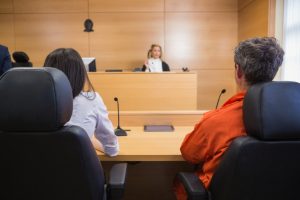 By Lawrence Wolf
Part of the complexity related to statutory rape law is the fact that each state has its own unique set of laws and different spin on the laws. Because the laws vary a great deal from state to state, it's important to learn the laws where you live – specifically as they pertain to the following criteria.
Age of Consent
This is the age at which the state believes a person can legally consent to having sex. California Penal Code Section 261-269 identifies the age of consent for the state of California as 18 years of age. Before 18 years of age it is only lawful for a minor to have intercourse with his or her spouse.
Level of Offense
It's not all about the age of the minor. The age of the perpetrator also impacts the "degree" of the transgression. For instance, in California those who engage in unlawful sexual acts with a minor and are within three years of the age of the minor are guilty of a misdemeanor offense. Those who have more than three years difference in age may be held guilty of a misdemeanor or a felony – as is anyone who is over the age of 21 and has unlawful intercourse with a minor under the age of 16.
While there is wide recognition of the flaws in current statutory rape law, there is little being done to address the problems the laws create. In fact, newer laws have extended the reach by raising the age of consent from younger ages to 16 from 18 in most U.S. states.
That's why it's so important to work with an experienced criminal lawyer. Los Angeles residents accused of statutory rape should reach out to the Law Offices of Lawrence Wolf. Call now at (310) 277-1707, or go to our website:www.youareinnocent.com.