Corporate Crime in America – The Justice Department Releases New Guidelines
---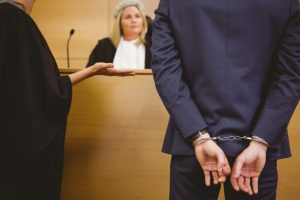 The financial crisis caused millions of Americans to lose their jobs, which led to home foreclosures. Public outcries demanded the bankers responsible for the crisis be held responsible. Since then, the Justice Department has only convicted one high-level banker. This may be because the Justice Department's efforts to charge financial criminals have failed.
Dewey & LeBoef Mistrial
The Dewey & LeBoef trial spent four months in the courtroom, followed by 22 days of deliberation. The complexities of the Dewey & LeBoef case overwhelmed the jurors to the point that they could not reach a verdict. Raising concerns that financial crime has reached a level the law itself cannot touch.
Hedge Fund Managers Acquitted
Manhattan's District Attorney brought a case against two hedge fund managers. He charged the Bear Stearns managers with misleading their investors. The jurors had difficulty understanding what the fund managers had done. Thus, the jury acquitted both managers.
Tyson Foods and Pfizer Pay Hefty Fines
In 2011, to avoid prosecution for bribery, Tyson Foods agreed to pay a $4 million fine. In 2009, one of Pfiizer's subsidiaries pled guilty to bribing physicians. Although no charges were filed, Pfizer did pay a $2.3 billion fine.
Prosecuting Corporate Crime
The Justice Department released new guidelines for prosecuting corporate crime. One of the most significant changes is that the department intends to focus on the individual. Deputy Attorney General Sally Q. Yates states that people commit crimes. These people should be held accountable for their actions. She also states that the public needs to be confident that there is one justice system. A single system that applies to crimes that occur on the street, as well as crimes in a boardroom.
If you live in Los Angeles and you are accused of a white-collar crime, contact an experienced criminal lawyer at the Law Offices of Lawrence Wolf. Call now at(310) 277-1707,  or visit our website today.