Prop 47 Brings New Drug Possession Laws, Reduced Sentences
---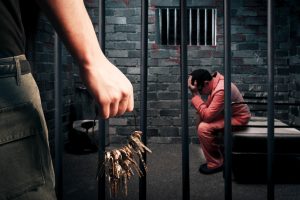 Over the past year, the number of inmates in California's jails and prisons has decreased by about 13,000, largely due to the enactment of Proposition 47. Also known as the Safe Neighborhood and Schools Act, Prop 47 is expected to enrich California state coffers by more than $150 million this fiscal year thanks to reduced prison and jail overcrowding.
In November 2014, Californians overwhelmingly passed Prop 47 with the intent of ending long sentences for minor offenses such as drug possession and petty property crimes. Implementation of the new law has proven challenging, however, with some public officials and law enforcement agencies reportedly opposing the measure and failing to act. Advocacy groups, community organizations and attorneys are stepping in to assist people who are entitled to relief under Prop 47.
How has Prop 47 Changed Drug Possession Laws?
Prop 47 includes four main provisions. The law:
Reduces six common drug and nonviolent property felonies to misdemeanors. Individuals who were previously convicted of certain sex offenses or murder are excluded.
Allows for punishment to be reduced to misdemeanors. A request for re-sentencing can be denied if a judge feels that an inmate poses a risk to public safety.
Allocates savings to a state fund for treatment of drug addiction and mental illness, truancy reduction and victim support.
Allows criminal records to be amended to show misdemeanors rather than felonies.
Contact a Drug Lawyer Los Angeles for Assistance with Drug Possession Laws
As many as 300,000 people in Los Angeles County alone may be eligible for relief from Prop 47, but they must act quickly; requests for changes must be submitted by 2017. For more information about having your record amended under Prop 47, contact an experienced drug lawyer Los Angeles. Call (310) 277-1707, or visit our website.