Circumstantial Evidence and Drunk Driving Laws: You Need a Los Angeles DUI Attorney Now More Than Ever
---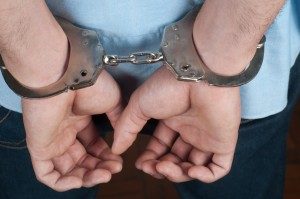 If you've ever felt like the deck is stacked against you when it comes to drunk driving laws, you are justified in feeling that way. A recent ruling from California's state Supreme Court is making life much more difficult for those who are charged with DUI. The court ruled that circumstantial evidence can be used to prove DUI. What does this mean in layman's terms? It means that a police officer's observations can be used in a court of law in an effort to prove that a motorist had an illegal blood-alcohol level.
The court's ruling is based on Ashley Jourdan Coffey's lawsuit against the state Department of Motor Vehicles that was filed after her driving privileges were suspended upon her guilty plea to a "wet reckless" charge. A police officer determined that Coffey was drunk based on her trouble completing field sobriety tests, the smell of alcohol on her breath and her bloodshot eyes. Her blood-alcohol level measured .08 percent. A different test administered three minutes later showed that her blood-alcohol level had risen to an illegal level of .09 percent.
Coffey argued that her blood-alcohol level was below the legal limit at the time that she was arrested. A DMV hearing officer rejected the argument, stating that the  EVIDENCE provided by law enforcement was sufficient enough to warrant a suspension. However, the state Supreme Court stated that Coffey should have been able to rely on expert testimony to bolster her case.
Coffey's case has the potential to create a ripple effect that permits the consideration of circumstantial evidence. In the future, significant weight could be placed on circumstantial evidence such  AS a police officer's detection of the strong odor of alcohol. This is a troublesome precedent as it allows the subjective opinion of a police officer to carry significant weight in a court of law. For example, a poor performance on a field sobriety test can now be used in an effort to prove impairment, even without the presence of more damning evidence.5
It is clear that those accused of drunk driving need the assistance of a Los Angeles DUI attorney at The Law Offices of Lawrence Wolf now more than ever. Do not hesitate to reach out to our office to schedule a consultation. You can call us by dialing (310) 277-1707, or visit us online at www.youareinnocent.com.