Mueller and Marijuana: What a Recent Court Ruling Means For Drug Policy
---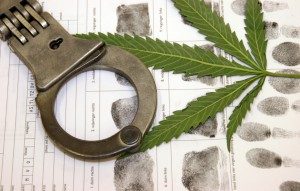 In a recent court hearing, US District Judge Kimberley Mueller declined to remove marijuana's Schedule I status, which places the drug in the same category as heroin, ecstasy, and LSD. Her decision complicates current legalization efforts, but may nonetheless indicate a growing trend toward marijuana legalization.
Should marijuana be legalized?
For many activists, the answer to this question is not just "yes," but "of course." Supporters of legalization point out that marijuana has few risks, is safer than tobacco, alcohol, and many prescription painkillers, and has a variety of health benefits. Why criminalize the drug, activists ask, when using it presents no clear threat and a wide variety of personal and social benefits? Judge Mueller does not necessarily disagree with this reasoning. In explaining her decision, she argued not that marijuana should be illegal but only that it was not her place as a judge to legalize it. Marijuana may well become legal in the next few years, but Congress must make that decision.
What does this ruling mean?
Mueller's ruling applies to a specific case, that of 16 defendants from Northern California on trial for possession of and growing over a thousand marijuana plants. Her decision nonetheless has broad implications for marijuana policy in the United States, and may complicate state-level efforts to decriminalize possession of or fully legalize the drug.
24 states have legalized medical marijuana, and four have legalized the drug for recreational purposes. It is still illegal under Federal law, however, putting sellers in a difficult position. Many growers and distributors carefully follow state laws only to have Federal authorities shut them down. Had Mueller overturned marijuana's Schedule I status, she would have set a precedent that would make it more difficult for Federal authorities to interfere with state drug laws. Her refusal to do so casts doubt on whether state-level legalization schemes can succeed.
Despite these setbacks, advocates of marijuana legalization see a silver lining in this decision. Unlike in previous cases, Mueller at least questioned marijuana's current legal status and consulted drug policy experts before making a decision. Many see this as evidence that judges have become more skeptical of drug laws and may be willing to change them.
As a drug lawyer Los Angeles, Lawrence Wolf provides legal advice and support to citizens dealing with drug charges. Call (310) 277-1707, or visit our website today to learn more about your options in drug cases.